Refinery29
I was a Creative Director at Refinery29. I oversaw the team making all branded content.
Here are a few of my favorite projects:
29Rooms
For the past three years, R29 has thrown the most inclusive fashion week party in New York City: 29Rooms.
29Rooms brings to life the signature R29 imaginative spirit IRL through an interactive funhouse of style, culture, and technology. Working with our experiential team, I concepted and pitched unique, branded rooms that both showed off the partner brands' personalities and were massively grammable by visitors.
1 in 2 people on Instagram saw #29Rooms. AdWeek wrote about how we helped brands create "Instagram-worthy, interactive art."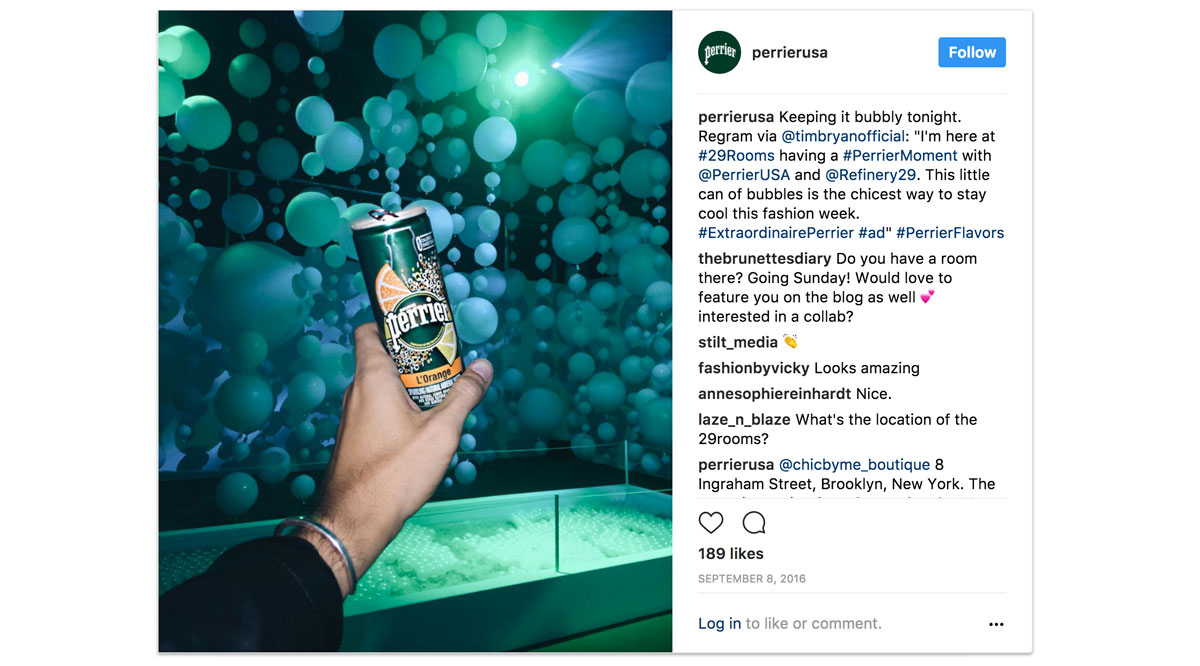 Perrier - 29Rooms
For Perrier, we created a room called "Beyond the Bubbles," where visitors could write messages on floating orbs and cast them into a giant pool. From visitor photos, Perrier gained 32.8 million press impressions and 180MM Instagram impressions.
We also created a rich social strategy to amplify the messaging. Here's me and my baby on insta. Haaaaay baby Fred.
Revlon - Signs Of Love
The Refinery29 audience loves horoscopes. Year after year, it's been our top performing content.
With Signs of Love, we paired a beauty look featuring a Revlon product with each astrological sign.